"There are so many things to do when you want to pull off an amazing party or dining experience. I can't tell you the relief it has brought me to know that with Joyce on my side, the one thing I never have to worry about is having an exquisite, elegant and brilliantly creative table setting. Having Joyce as my party designer is the next best thing to having Martha Stewart. She's a decorating and design diva!

- Tracey Laszloffy
What people are saying . . .
When I first walked into one of Joyce's "dining solutions," I was so pleasantly taken back by the way she elegantly presented the dining table, and then I realized the entire dining room was transformed into something magical. That's when said to myself, "I'm so glad to be a part of whatever is going to happen here tonight." - Bill Hadley


"When you meet Joyce for the first time, you immediately feel like she has it all under control. Give her an idea, give her a theme, or simply say you have no idea - her intelligent, creative and intuitive mind can create something truly amazing! What she put together for my baby shower was something beyond my wildest expectations. Down to creating a floral canopy with hundreds of feet of tulle, lovingly pieced together with a hot glue gun - she did it all from start to finish. Every detail was there. every piece an important element to bringing the entire theme together. Guests were wowed by the candy and dessert table, graced by a decadent cake that looked like a pink shower gift wrapped in satin and bows (and topped with a tiara!). Having no idea what I wanted for the party, she took complete creative control and I will remember this for the rest of my life. I would recommend her highly to anyone planning a special occasion, a birthday, romantic dinner for two, or my daughter's birthday party. This woman can do it all, and I can't wait for you to experience her multi faceted talents in creating a Stylish Table!"
- Jacqueline Hanna
"I'm the kind of mom who has party ideas but easily gets overwhelmed by the millions of options and cost offered at Michaels. I love the ideas Pinterest has but lets get real who has the time and talent.

When I shared my vision for a tea party for my 5 year old daughter with Joyce she knew exactly what to do.

To my surprise and the moms and children that arrived, a "beautiful, charming table" was created in moments! Everything was individualized and adorned with crystals, flowers, mini-cakes all in pink and white perfect for my daughter and her friends. Best of all Joyce gifted me with such love, creativity, and her ability to truly deliver a "cherished memory!"

Forget the stress! TRUST Joyce and her artistic talent in creating a stylish table for any occasion!
-Jeannette Vespalec
"For my birthday party she used my two favorite flavors and aromas, "lemon and lavender", to create clever and beautiful decorations. She also made excellent suggestions to the family members preparing the food using the lemon/ lavender theme. Joyce's "tables" are simply elegant . Her creativity will delight you and her attention to detail creates exceptional displays which I would never have the time or talent to plan or accomplish. "
- June Whitman
"For my 80th Birthday I had a splendid table waiting for me to celebrate with my friends. Whatever the event you might be preparing, Joyce will listen to your ideas and make them come alive, just like she did for my beautiful Birthday Luncheon. No stress or work for you. Leave it to her.
She's the best!"
- Jennifer Scott
"I am privileged to have had Joyce help me plan quite a few parties at my home. Her creative ideas were way beyond the scope of anything that I could have ever imagined. Plus, she had the determination, patience, and persistence to actually implement them all as well!!! She held my hand throughout the entire planning process and made ideas that I could have only dreamed about into a reality. She has such a flare for party planning and design, so when she married the two and created The Stylish Table, she truly hit a home run! Anyone who hires Joyce to plan their event will be ecstatic with the way the event turns out. Her excitement for what she does, perfectionist personality, and attention to detail always makes for a spectacular presentation. My guests were absolutely blown away by what she put together for me at each event."
-Tina Prutting


"After 2.5 years, I had FINALLY completed my Master's degree in Nursing and wanted to celebrate the accomplishment (as well as my birthday) with my friends and family. A themed SWAN PRINCESS party (tiara and all). I wanted an intimate gathering that was beautiful, but that equally expressed the gratitude for all the unwavering support received by those in attendance. Every detail was thought of and expressed with exquisite precision by Joyce. After 7 years, I still have the box that housed the words of pride and encouragement from my friends and family, a few feathers, decorative beads, and the personalized CD of images that still move me to tears. Joyce's exceptional ability to create a unique one of a kind experience is truly special; the lasting memories that remain forever etched in my heart and mind are PRICELESS."
-Maria Jaten

"When you have Joyce in your corner, you ONLY need Joyce in your corner. She creates beauty, she creates order, she always has your best interests at heart, and most importantly to me, she always has your back. She will take care of you, take care of your needs and wants you didn't even know you had, she will ALWAYS deliver. There are no worries when you have Joyce. Your world will be more beautiful if you just leave it all to Joyce." -Samya Cochran
"We were completely blown away by Joyce's brilliant design for and execution of our Napa-themed dinner party. Joyce exceeded even our wildest expectations. She not only decorated our main table, but also put together the most adorable table for the kids complete with craft paper and wooden boxes of markers to keep the kids occupied while the adults enjoyed a more relaxed dinner of their own. Our table was even more amazing with fresh flowers in an antique wooden tool box surrounded by greens all atop a burlap table runner, linen napkins with sprigs of fresh rosemary, personal bottles of wine and small succulents in glass jars that served as place cards for our guests. She provided every last thing for the perfect dinner party with the most amazing attention to detail. And then, when we were done, she cleaned up everything and packed it all away, leaving us with two beautiful floral arrangements and nothing to do after dinner but enjoy spending time with our guests!"
- Jill & Jim Resnick
"We were lucky enough to have the opportunity to work with Joyce with The Stylish Table for our food blog launch party. We met Joyce about 6 weeks before the party and shared our vision with her regarding our desired theme. We really wanted a natural feel to the party using herbs and succulents, burlap and natural fabrics. Other than that we didn't give her much direction, but she proved to us that she didn't need it!
We were absolutely blown away with the final product. Never in our wildest dreams did we ever think we could have such beautiful decorations and tablescapes, it was exactly our vision X 100! Joyce is one in a million; look no further when planning your next party or dinner. Not only is she the best in the business, she is one of the nicest people you will ever meet. If you are having a party, you need Joyce in your life!"
- Kari & Courtney
Good Thyme Kitchen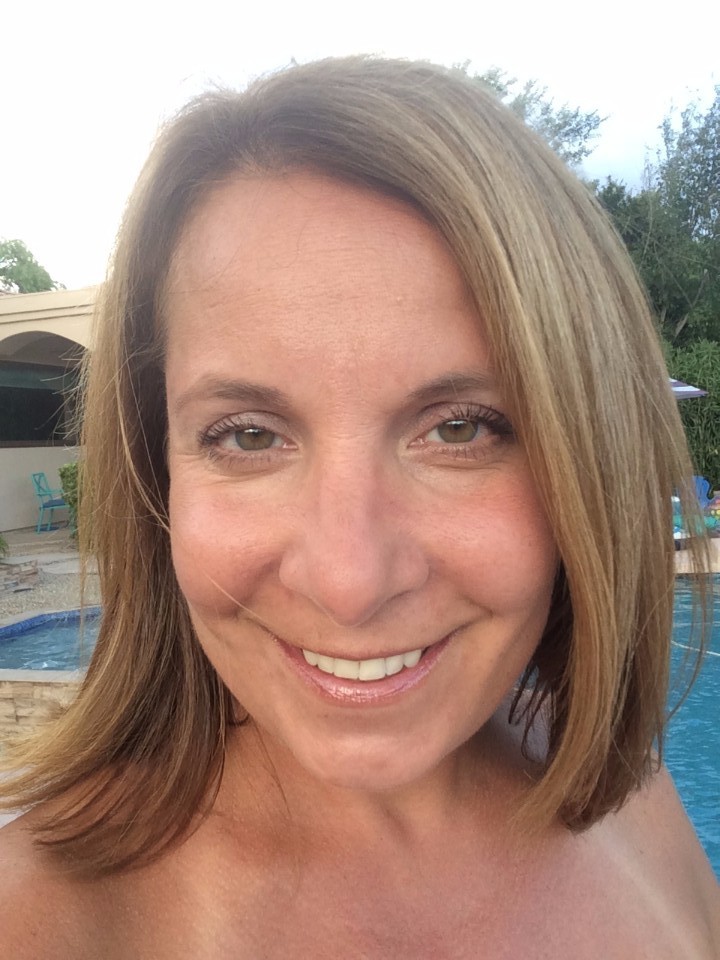 "Joyce created the most amazing slumber party for our daughter, Ella! It was magical! Because of that we then decided to hire her on to decorate our living room. We are unbelievably happy with the decorating that she did! The foyer and living room look absolutely amazing! It is beachy, cozy, and inviting! We are delighted! It turned out better than we ever could have imagined. I could not have done it without her! I enjoyed the experience and learned so much. She went way above and beyond with the many days and hours she spent, hanging pictures, placing and adjusting each item, etc. The finished product is stunning! We are absolutely thrilled!"
- Deborah Stratton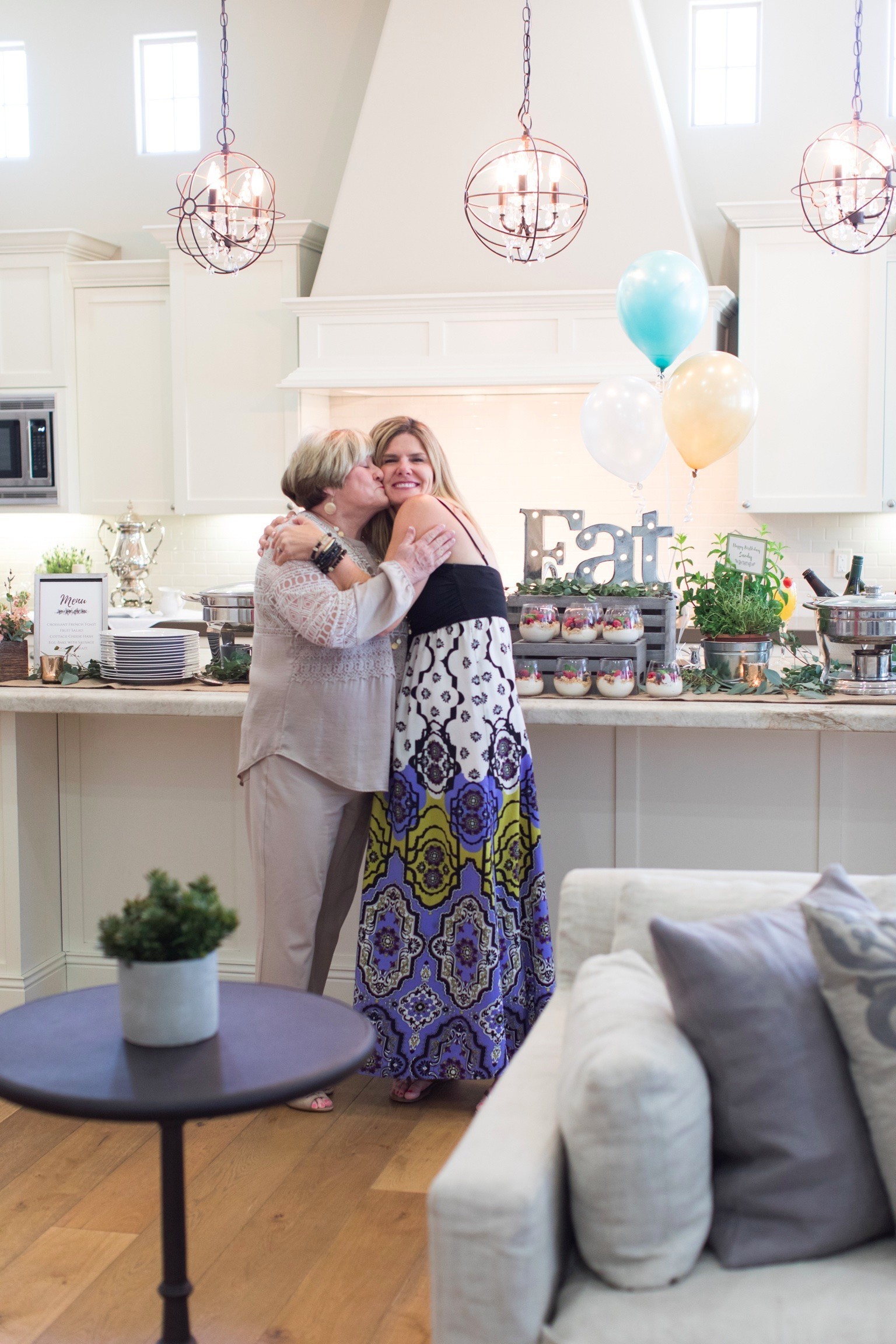 "Joyce with The Stylish Table was 5 stars!!! She is so talented and EASY to work with. Thank you for making this milestone so special for my mother & for me!!! Can't wait to work together again!"
- Kristin Gisi Romano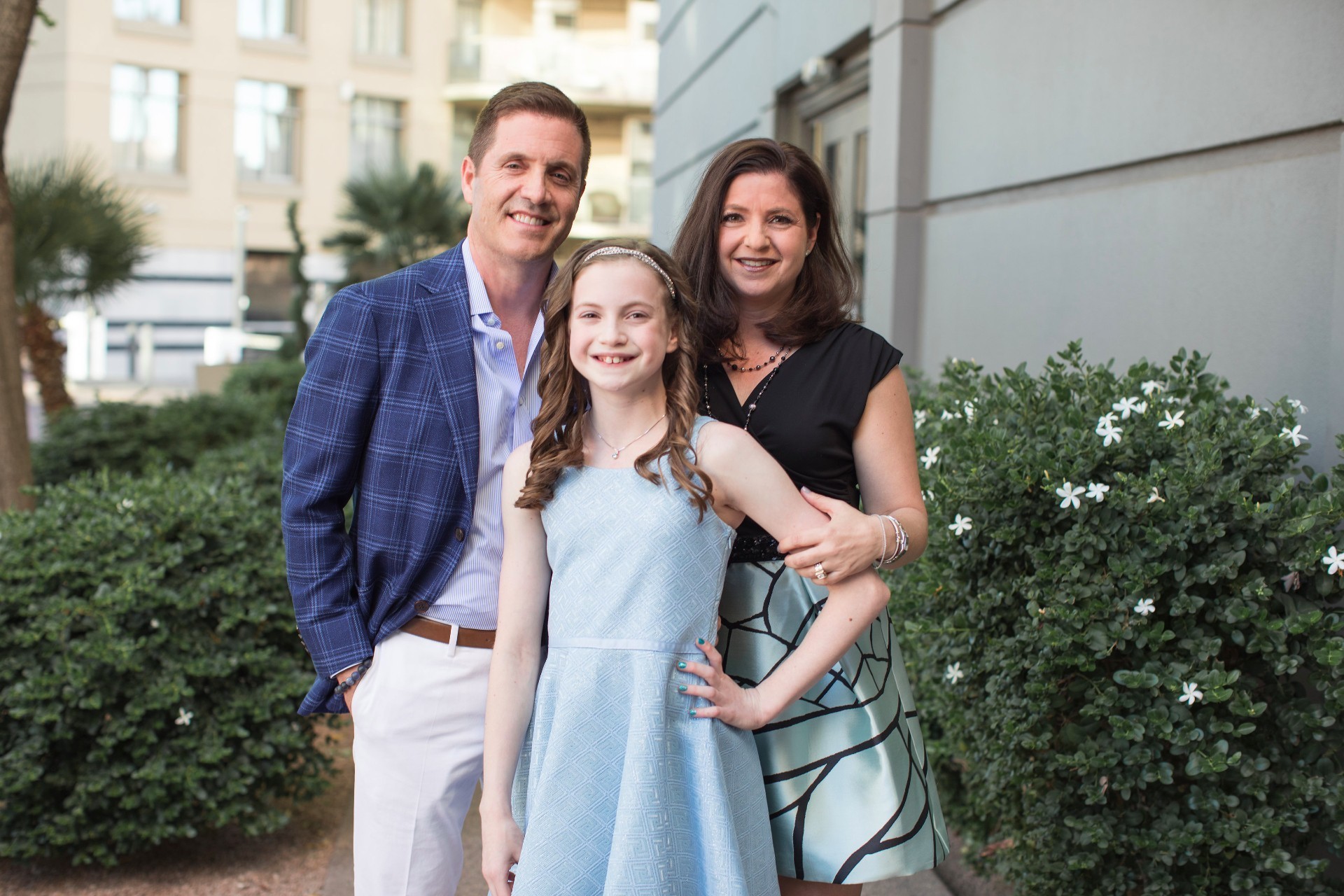 "Joyce is amazing to work with!! She planned our daughter's Bat Mitzvah at the Camby Hotel on May 20th 2017. This included comprehensive design and execution of a Hawaiian themed Luau. Her attention to detail is always present and she coordinated all of the vendors and hotel event staff for a party of 100+ people. Keeps meticulous records and was very conscious of the budget. I would highly recommend Joyce for a significant event. She exceeded all of our expectations and the feedback received from guests was outstanding. A true professional in all respects."
 - Robert Altshuler